Job vacancy as a Personal Assistant / PA / Live in Carer
What happened to me? Well, I broke my neck diving into a swimming pool, I suffered a spinal cord injury (SCI), look here… spinal.co.uk and brainandspinalcord.org … I'm what you would call a typical tetraplegic c5/6, a complete break. From time to time I advertise for a Personal Assistant / Support Worker / Care Giver / Live in Carer / Social Services carer / Care Assistant / Care Worker / Home Carer, 1-2-3 days (24-72 hours) a week, maybe more when other carers go on holiday. The location of work is North-East of London, 60-90 minutes by train from central London.
Think about this… big big deep breath… ok here we go…. is some of this you?
a non-smoker
able to cook…

*

over the age of 20
have a valid UK work or student visa
be "curious".. I think this is a vital skill
able to commit for a minimum 6 months work
not negative in your attitude… I don't do negative!
able to keep clear records in written English
wanting to work 1, 2 or 3, 24 hour shifts (11am-11am) a week
not lazy, have manners, enjoy smiling and Ooooze common sense
fluent in conversational English and be able to understand it well… an example would be able to read and understand the "Microwave Instructions" booklet… !
I'm not a person who likes being pampered or told what to do, if you are a very dominate person …you won't win!
you must feel comfortable accepting instructions and not do your own thing, your way, this is my life… my way
hold an up to date CRB, or at least be prepared to apply for one!
* OK back to the cooking part, I think this is important, WHY? because cooking takes timing, a certain amount of skill (even sausages and mash!), you will have to have the ability to read and juggle a few things at once… I'm NOT talking about being a chef here, but I think if you can cook there's a really good chance you would be an ideal carer, personal assistant… thingy bob. Have you all these skills… What do you think… Yes, no, yes, no, yes…?
OK I now have a little on-line test for you.. I thought this up whilst sitting next to the new garden HOT TUB.
OK here we go.. and NO cheating now!
So how did you do?.. do tell me!
There seems to be some confusion in the "…able to speak English and to string a few sentences together", an example would be (yes, this really is true), Martin says:
"Can I have the blue and white 6″ bowl to put 3 table-spoons of peanuts in". Two-minutes-later-scratching-my-head-wondering… then I said "why have you brought an EGG CUP in?!"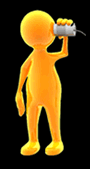 Communication is "EVERYTHING"… in a job where there's a number of unusual items to do that need to be done with care and you fully in charge of doing them in your mind first… a few words that come to mind are … up, down, tilt, left, right, yellow, red, blue, microwave, stop, onion, radiator, curtains, pillow, pillow case, gentle, sausage, dish cloth, tea towel….ohhhh the list goes on and on and on…. 🙂 It's really hard to communicate using eyes and some nodding… trust me on this, it's not easy!
If you are able to drive (but not essential) and know how to use a phone you are a rare species and should be stuffed and mounted on the wall! For those sensitive ones… I'm only joking.. I have been told off on email 3, 4….. 5… 7, 8 times now for saying this! I'm really sorry for having a sense of humor, may I suggest you Google here. OK if you feel right for the job you should apply immediately without hesitation by emailing me here on the Contact Me page.
Or look at the most upto date jobs that I list HERE.
These criteria are not set in stone, but there as a guide. Shifts start at between 11am-2pm and are for 21-24 hours, so 1 shift goes from one day to finish the next day around 11am. PAYE or Self Employed, pay is £150–£200 (less tax, and all that) per 24 hour shift, plus holidays on a pro-rata basis.
A really cozy bedroom and Ben the fluffy haired big 'wouldn't kill a "Blue-Tit" on his first 5 minutes outside… pussy cat, provided to warm your hands up on those cold nights. our last puss "Mini" passed away aged 15. Everyone misses her, life is sad without her… sometimes Mini used to shake her wet face in yours to wake you up… lucky you!
More about me in words… well worth a read if you like fish fingers and HP sauce! There are a few pictures here taken over the past years! OK OK… Calm down, due to all those requests, sit down first, yes there's a shock coming… a NEW picture of me in bed! Ok ok… there's more… me in the bath with bubbles… and the last of me by my HOT TUB!
Now it is your turn! Tell me why YOU would make a good carer, your good points and even not so good… hey, we all have them!
Please don't just send a CV without a letter, this is so so boring…in fact I print them out and fold them up as paper jets… the furthest flew 13'5″, 14'11", 15'0″, 15'6″, 15'9″… UPDATE 2017: with my new stealth designed folded up Jet ( look here for the design ) it flew a wacking 17'11" (5.8m) towards the bin… not bad hey!!
Please write more than just a few lines…remember first impressions are everything! If you have a picture or two, this will make it more fun, I can see who I am writing too. Please send it all here!
I look forward to hearing from you…!
🙂
Martin

You can send your CV and picture on a 'speculative' basis and when a carer vacancy occurs I will review your application and contact you if I believe we match in some way. Thank you.
X